What affects them, affects us all.
Together with Polar Bears International, we're raising awareness around the threats that face polar bears. Canada Goose was born in the North. What happens there—to the people, the wildlife, and that awe-inspiring landscape itself—matters to us. That's why we're a proud partner of Polar Bears International (PBI), the only conservation organization dedicated solely to conserving polar bears and the sea ice they live on.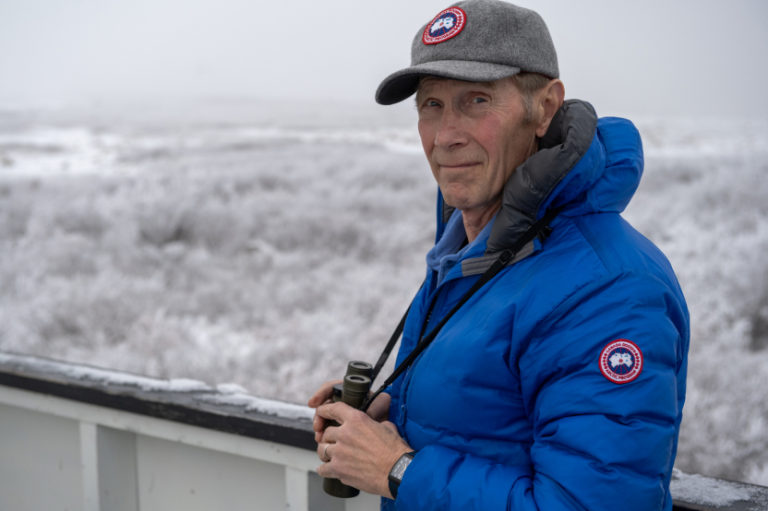 More than $6 million raised
Since 2007, we've raised funds for PBI and their ground-breaking research, conservation efforts and outreach around the world.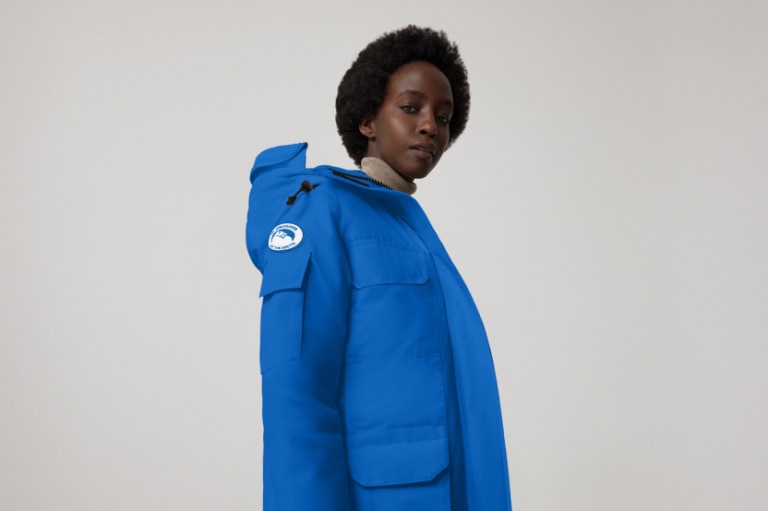 PBI Collection
Featuring parkas, jackets and accessories in iconic PBI Blue. Proceeds from every sale directly support Polar Bears International.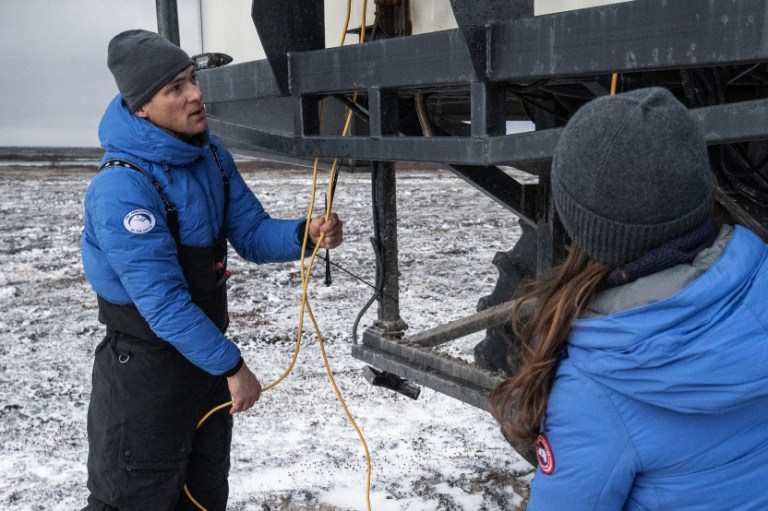 Sustainability in action
Driven by our HUMANATURE purpose to keep the planet cold and the people on it warm, our PBI partnership is one way we're making an impact.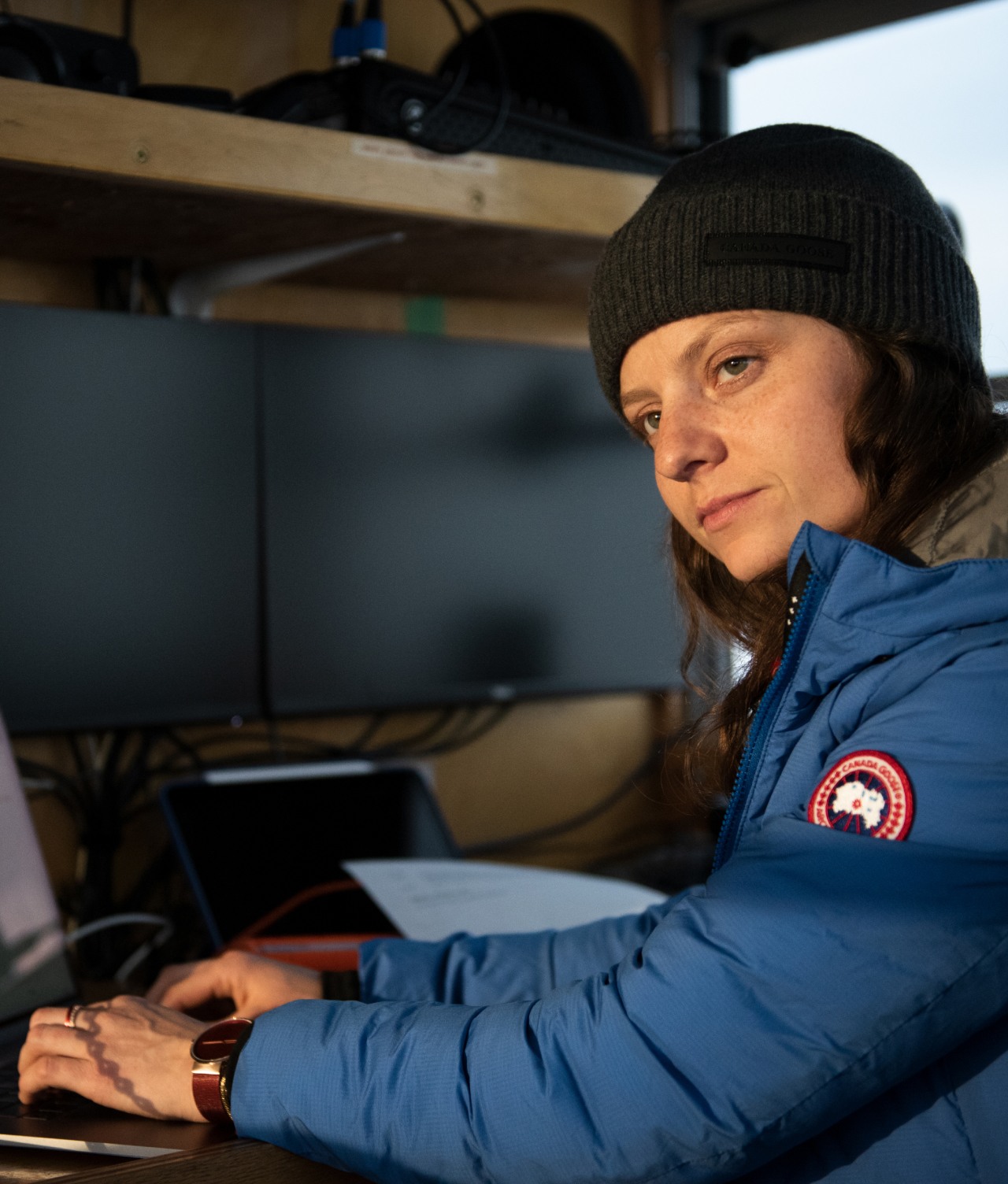 2007
Canada Goose and Polar Bears International join forces to launch the PBI Collection, starting with a few key parkas favoured by PBI scientists working out on the tundra. The collection expands year after year to include lightweight pieces and accessories, all in PBI Blue.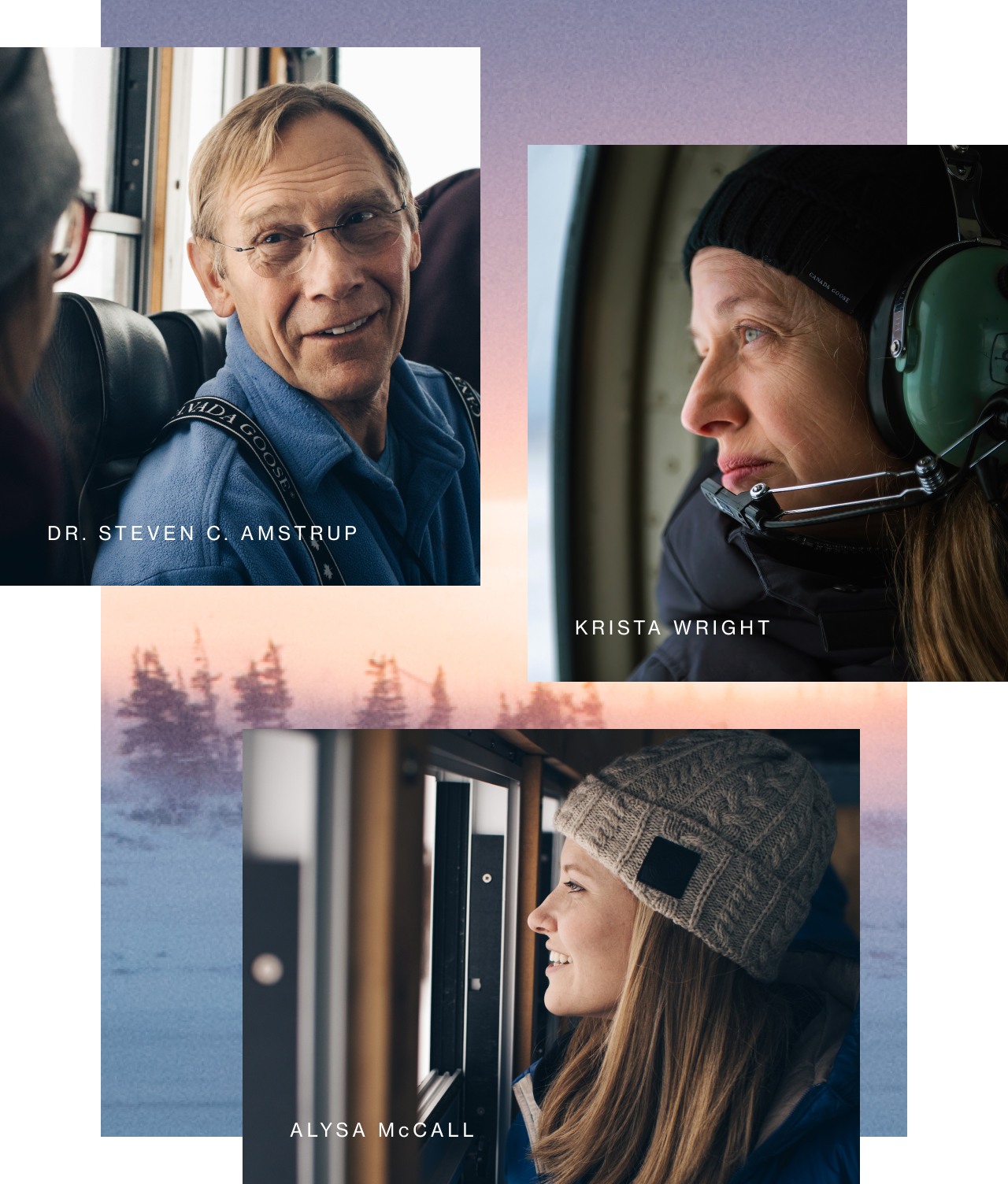 2010-2014
Dr. Steven C. Amstrup becomes Chief Scientist of PBI and we foster meaningful relationships with Krista Wright, leader and Executive Director of PBI, and Alysa McCall, the first Canadian staff scientist at PBI and eventual Director of Conservation Outreach.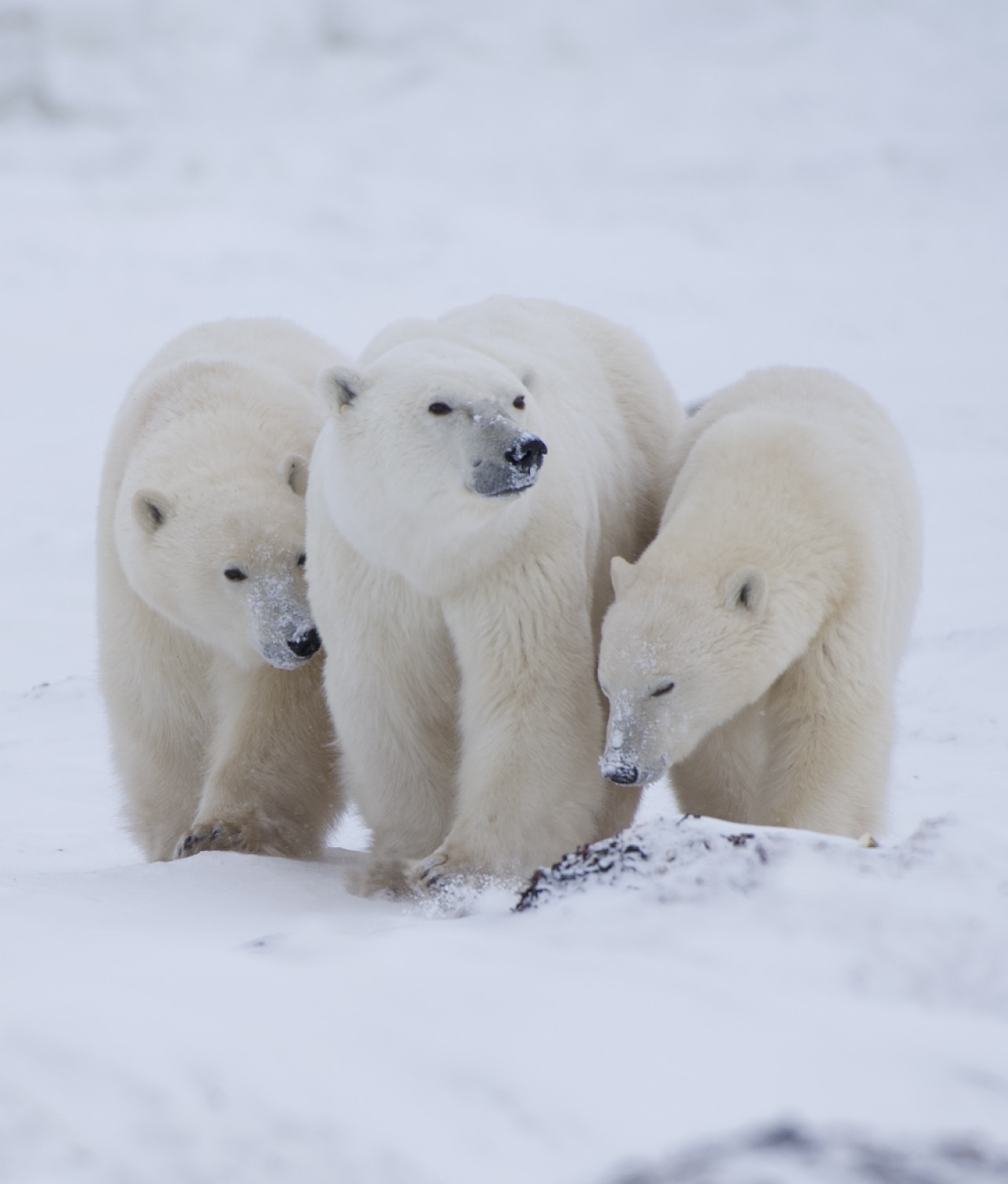 2015
We adopt our first polar bear through the PBI Polar Bear Tracker, which uses GPS collars to follow bear movements throughout Canada's Western Hudson Bay and contributes to some of the best long-term monitoring datasets for polar bears in the world.
PBI Blue becomes a Pantone colour
In celebration of International Polar Bear Day—which occurs each year on February 27—the signature PBI Blue shade becomes a customized Pantone colour in 2018.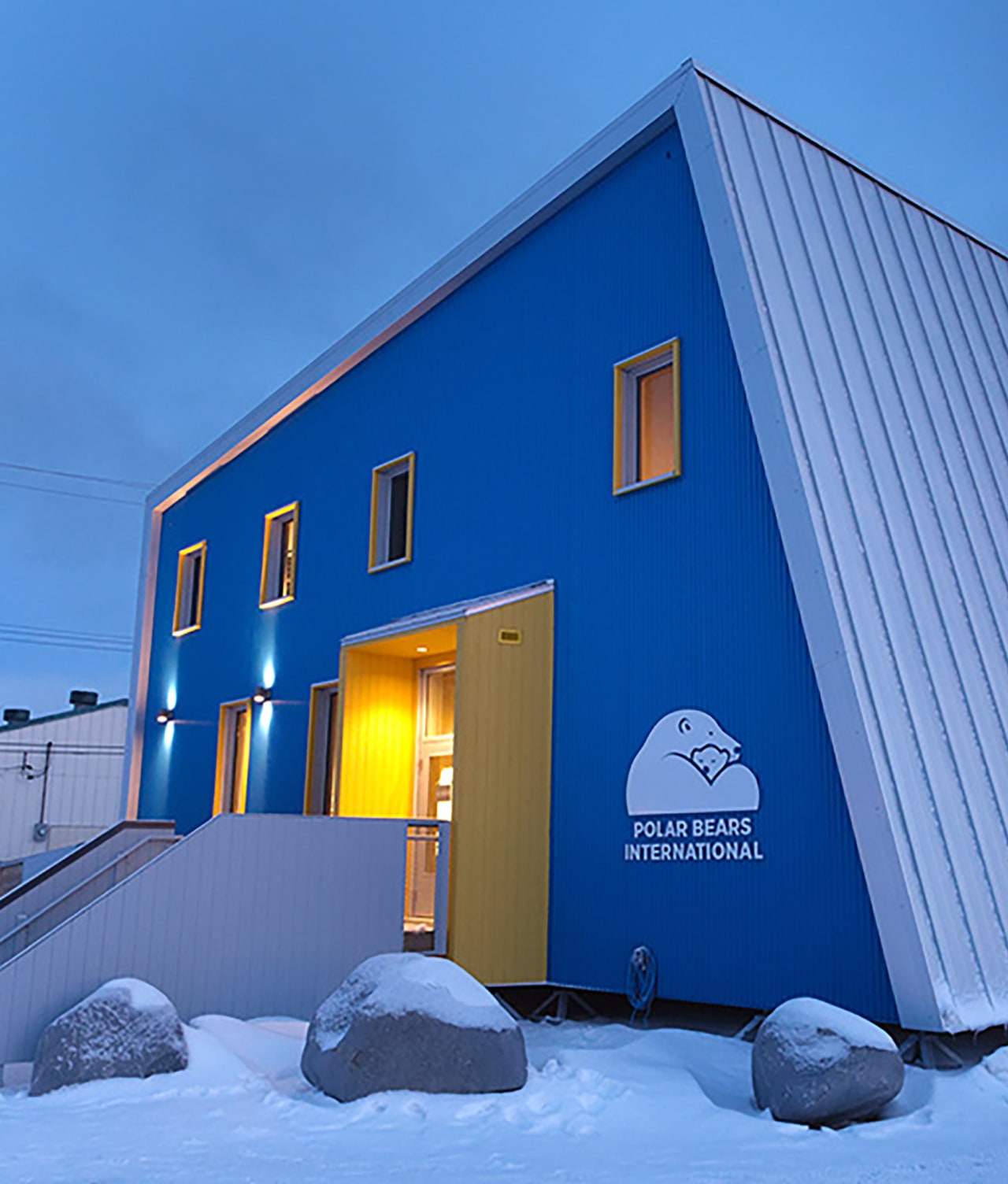 2019
Polar Bears International House opens in Churchill, Manitoba thanks to support from Canada Goose. The state-of-the-art interpretive centre acts as a hub for conservation and education in the polar bear capital of the world, providing a home for scientists and a place to host and inspire visitors and community.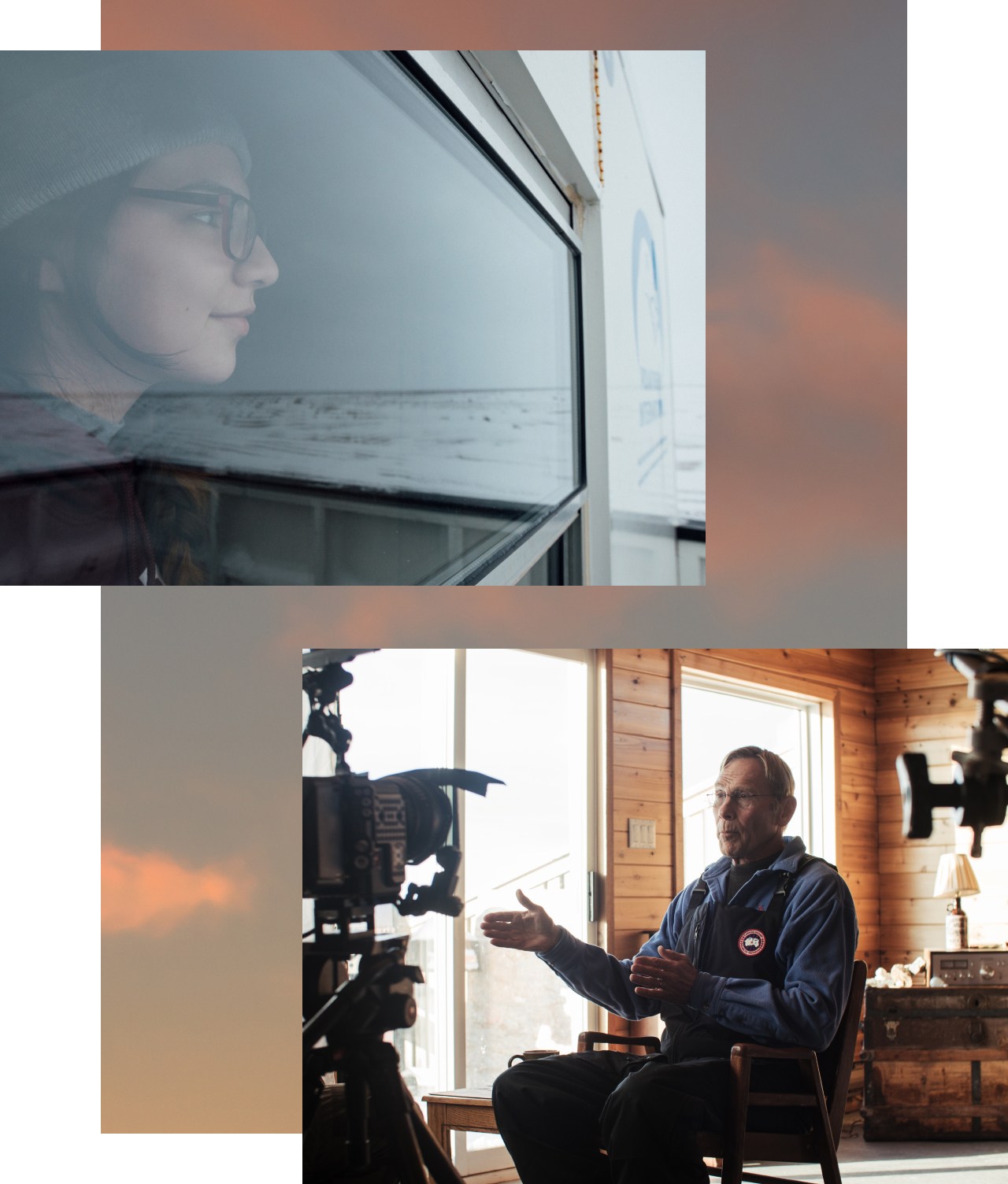 2020
We celebrate the premiere of Bare Existence, a documentary that gets up close and personal with polar bears and PBI scientists to drive awareness and understanding around climate change in the Arctic.
Kate Upton becomes a PBI Ambassador
We join international supermodel and actor Kate Upton in Churchill, Manitoba. As a PBI Ambassador, Kate used her platform to raise awareness about wild polar bears and their vulnerable habitat.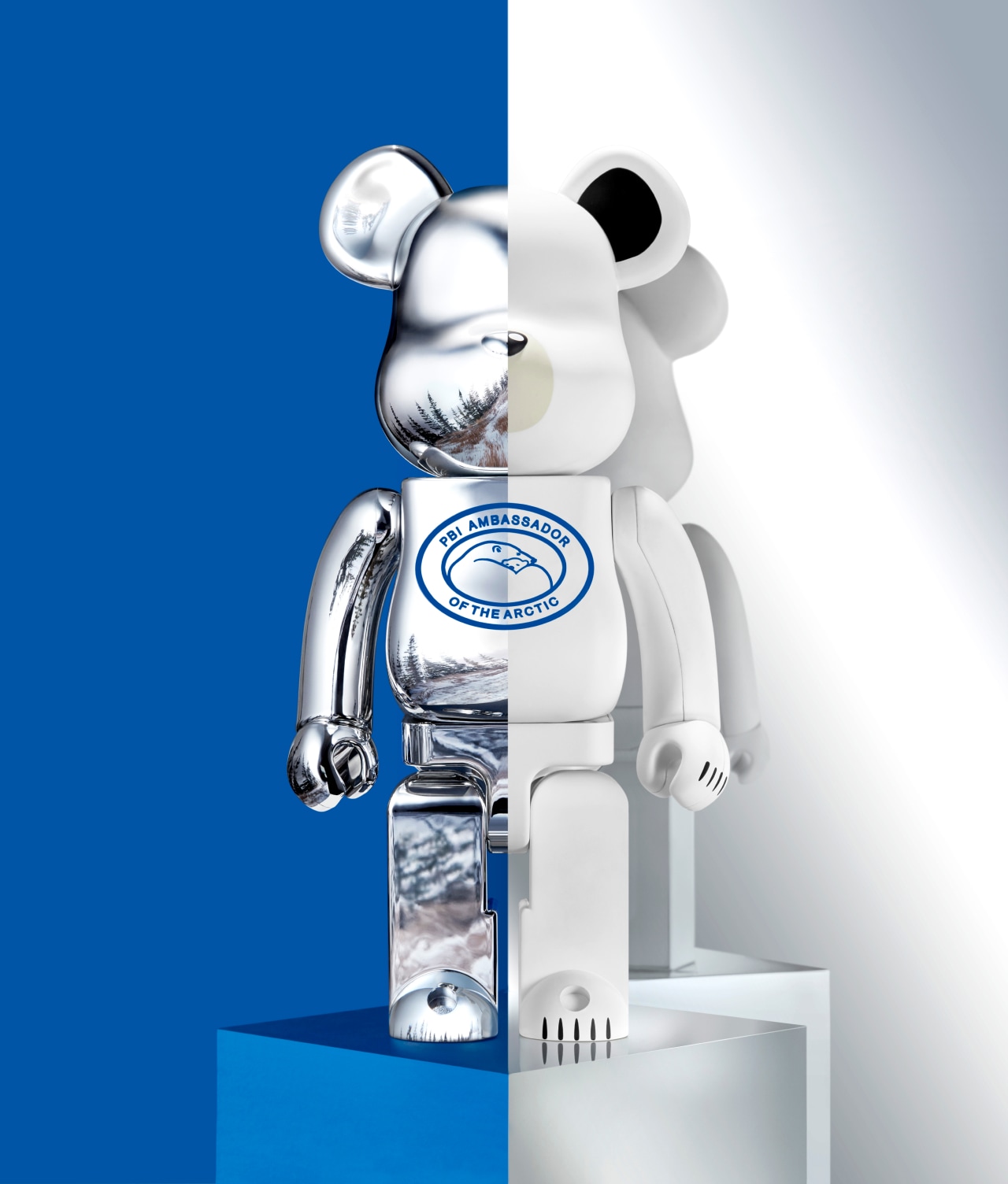 2020
Together with MEDICOM and Polar Bears International, we partner to release a limited-edition BE@RBRICK figurine with proceeds donated to support the conservation of polar bears.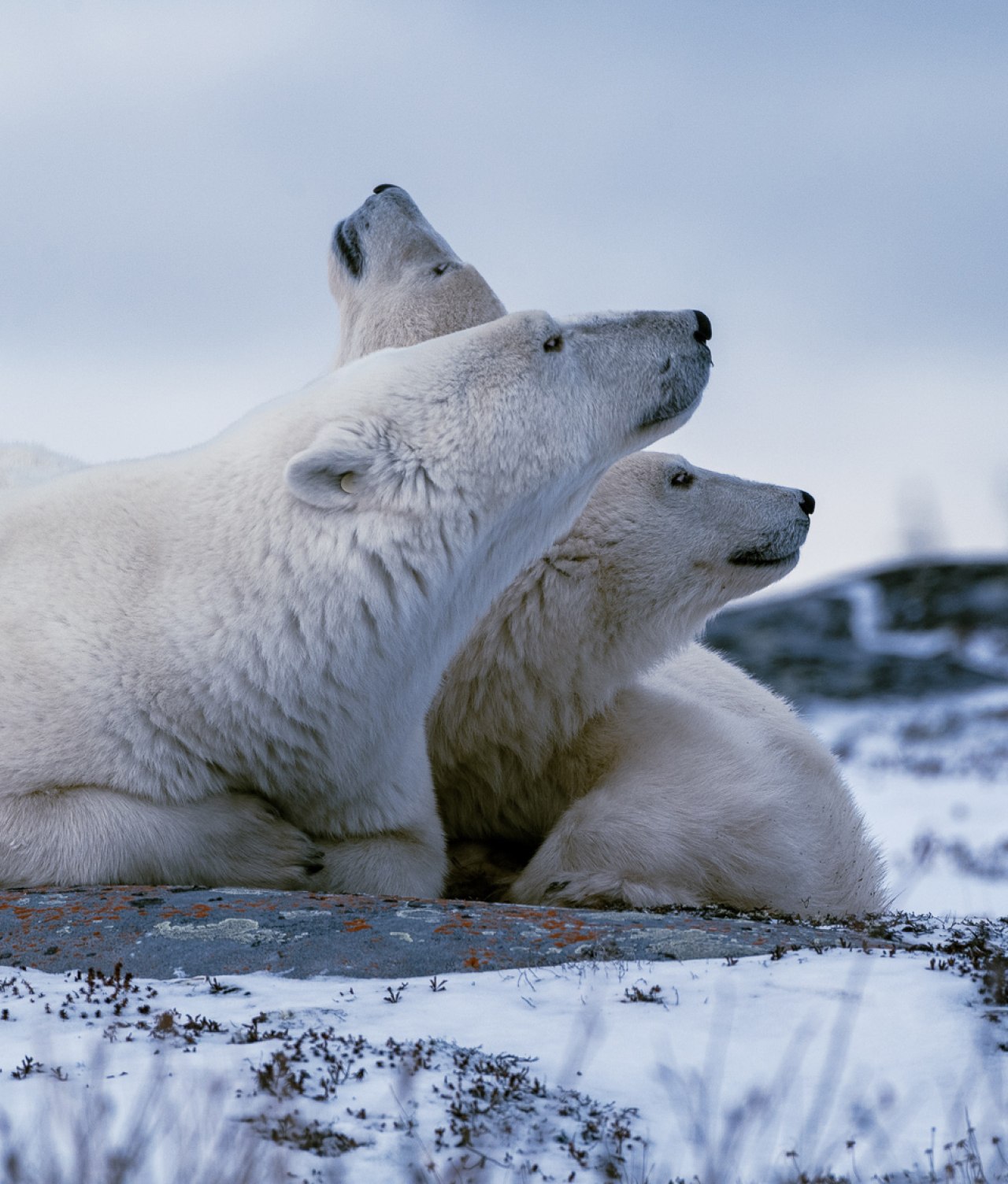 2021-2022
Our funds help support PBI relaunch Synthetic Aperture Radar (SAR) research to detect dens hidden under the snow, with a goal of protecting denning polar bear families. And in celebration of our 15th year of partnership, we reach the milestone of donating over $6 million dollars to Polar Bears International.
Canada Goose x Paola Pivi x Polar Bears International
Enter the whimsical world of Paola Pivi's feathered baby polar bear sculptures with a collaboration that continues a shared mission to raise awareness around the threats facing polar bears and their Arctic habitats.
Dispatches from the tundra
Explore the world of polar pear research and conservation through photography and first-person accounts on our blog.
Explore Our Blog
From the choices we make to the conversations we partake, it's not too late to help. PBI's team of scientists and experts share how you can get involved to protect polar bears and their sea ice home.
From the choices we make to the conversations we partake, it's not too late to help. PBI's team of scientists and experts share how you can get involved to protect polar bears and their sea ice home.