Art has the ability to inspire, captivate, tell stories and celebrate cultures. We are proud to be curators of a meaningful collection of artwork—pieces that honour the North and are dedicated to amplifying our shared heritage. Our collection is hung globally and viewable to the public at our retail locations.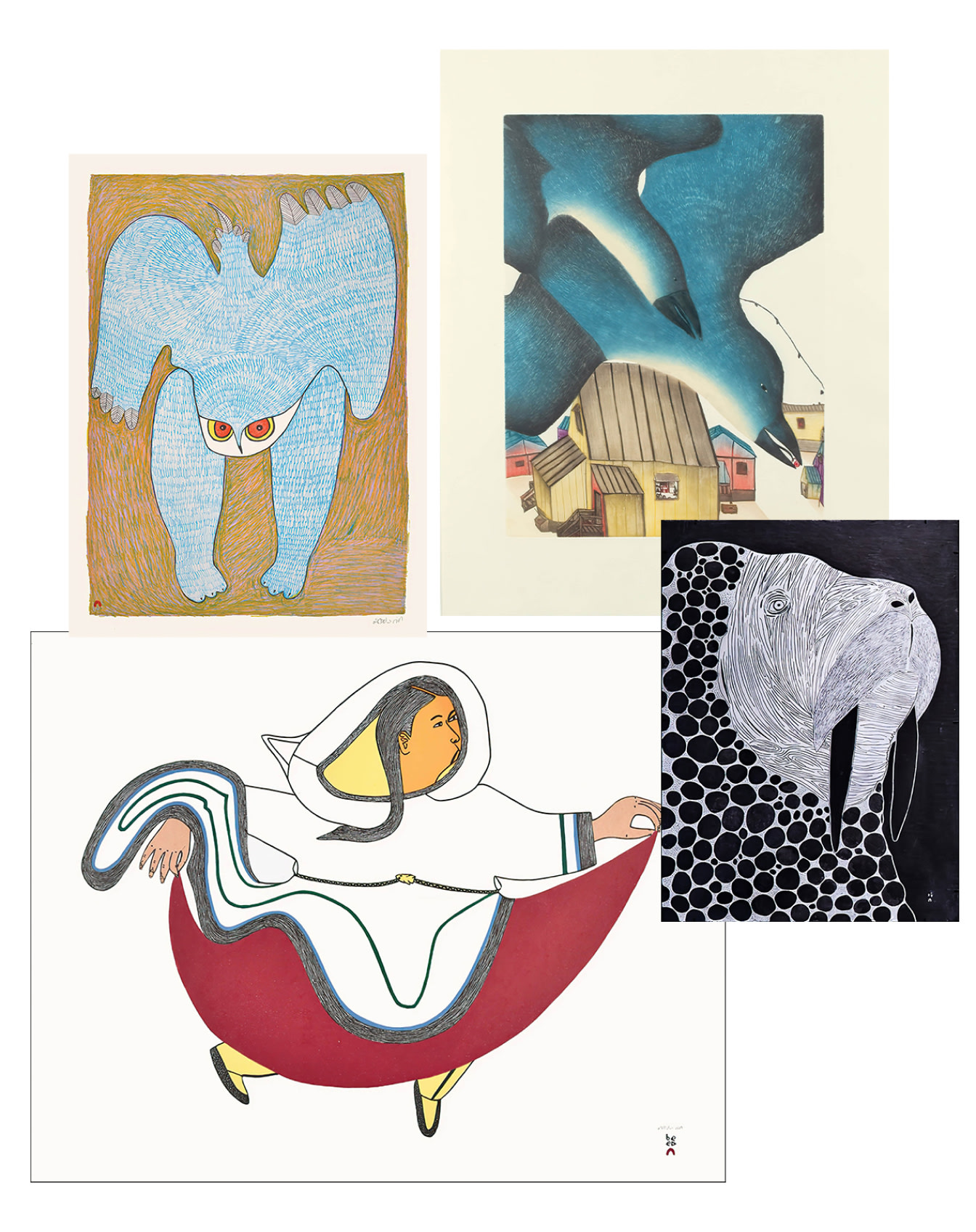 Inuit illustration
Ningiukulu Teevee
With a comprehensive knowledge of Inuit legends and a fine sense of design and composition, Ningiukulu Teevee's works combine cultural storytelling with a humorous—and sometimes mischievous—aspects of contemporary life. Known as one of the most versatile graphic artists to emerge from Nunavut's renowned Kinngait Studios, we're proud to have more than 40 works by her in our collection.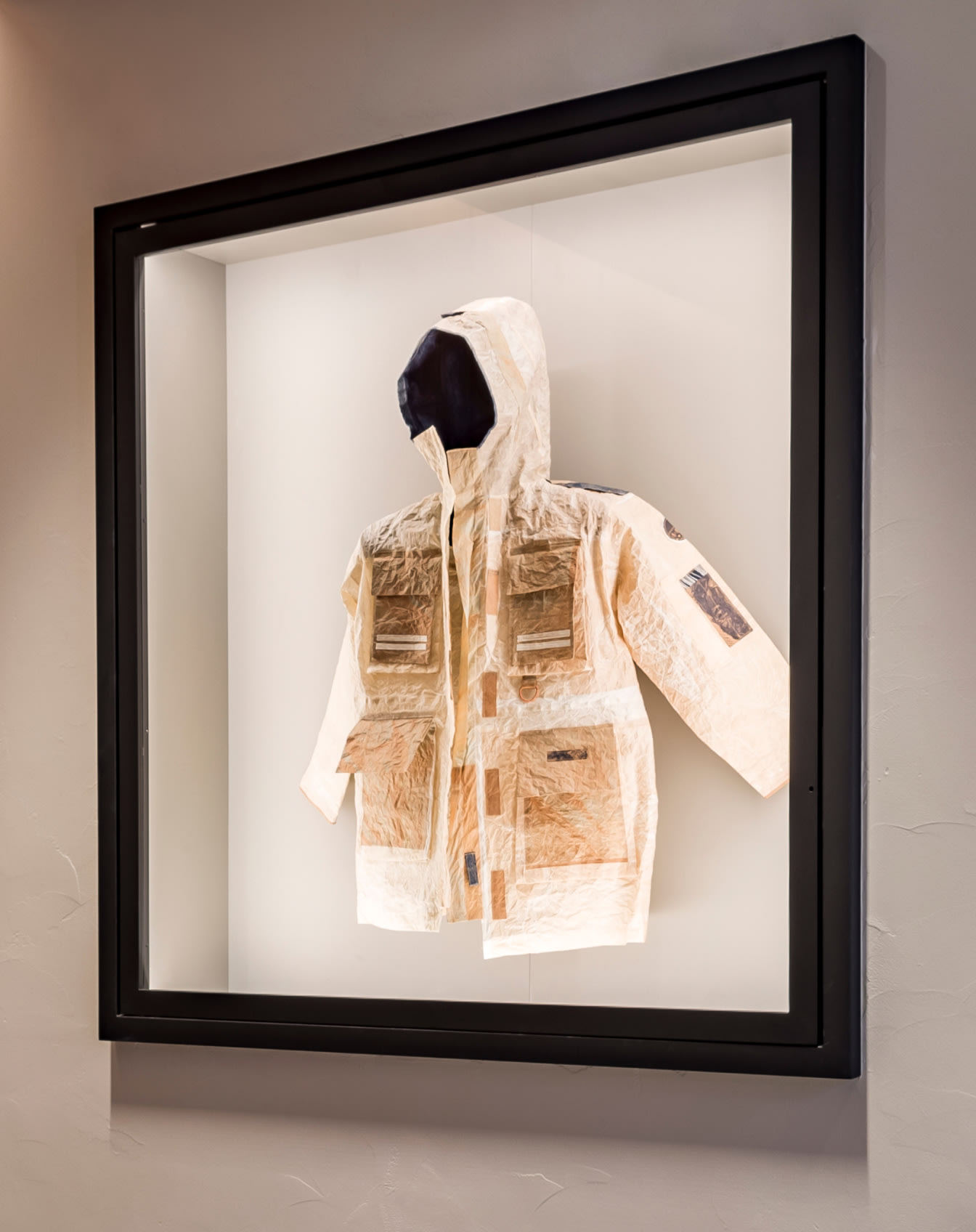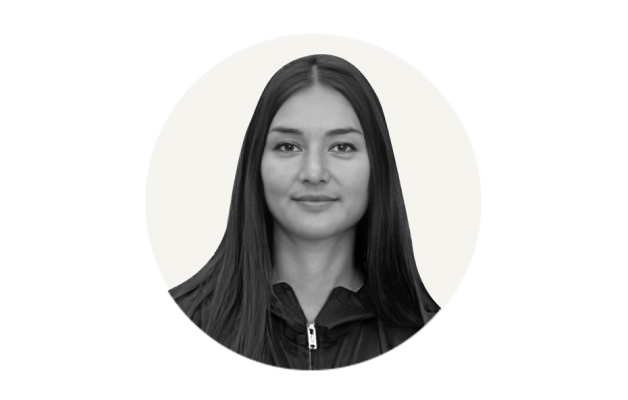 Printmaking, textile & paper
Alexa Hatanaka
Alexa Hatanaka is motivated by the scope and spirit of craft—from historic processes to communal grit and cultural hybridity. Working primarily in relief printmaking, textile and paper, she draws upon her Japanese-Canadian heritage as well as time spent learning and collaborating in Kinngait, Nunavut for inspiration. Our collection includes 12 works by Alexa.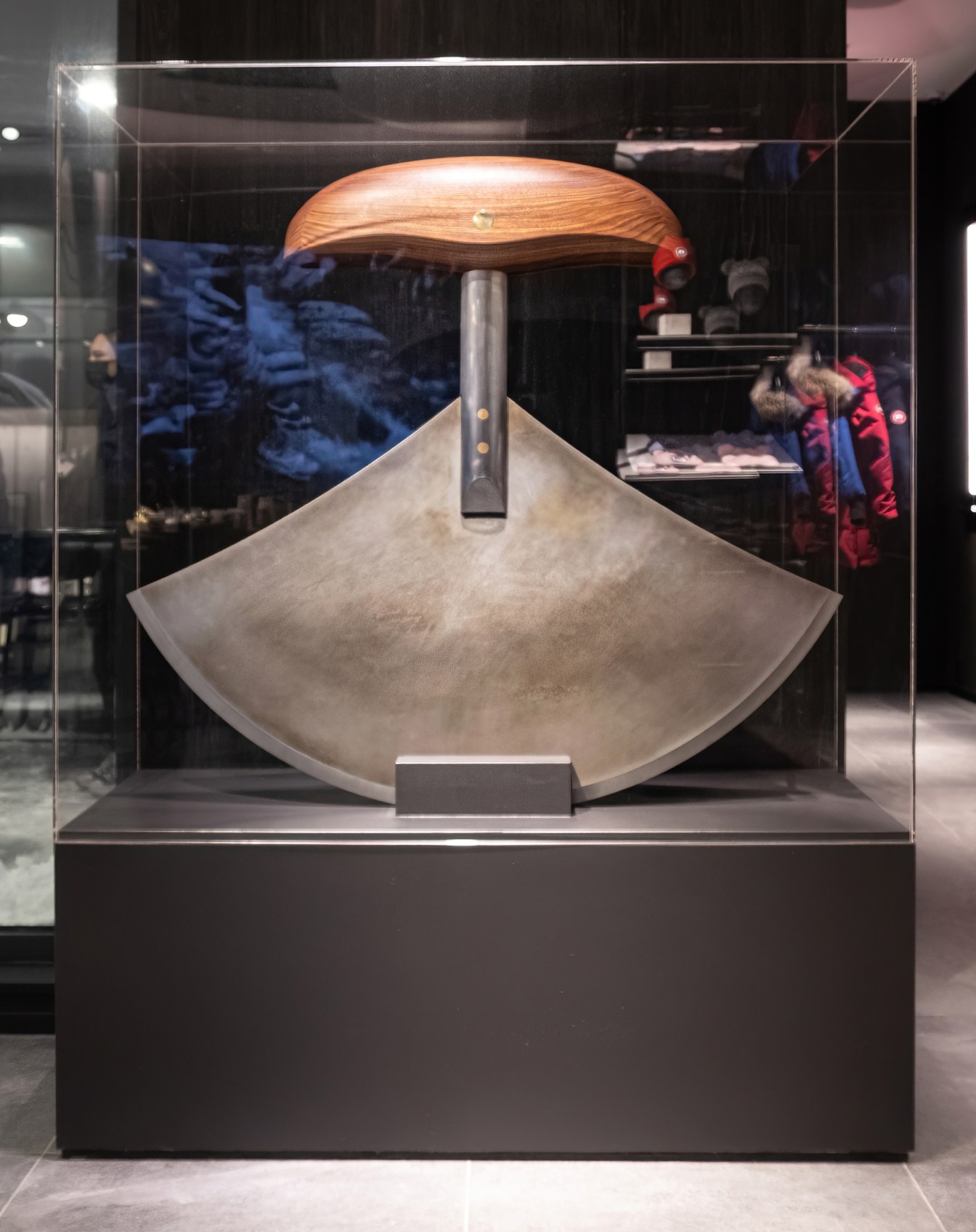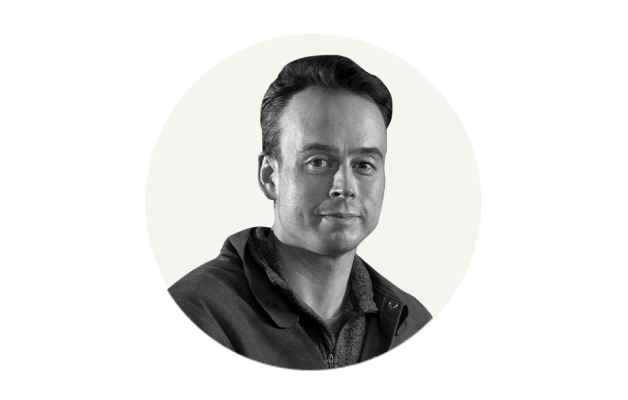 Sculpture
Couzyn van Heuvelen
Couzyn van Heuvelen is a Canadian Inuk sculptor. Born in Iqaluit, Nunavut, but raised in Southern Ontario, his work straddles these two worlds of lived experience: Inuit culture and identity, new and old technologies. While rooted in the history and traditions of Inuit art, Couzyn's approach is to reimagine fabrication through different means of making—and exploring materials not typically associated with Inuit art.
Featured work
We offer our walls to tell important stories and elevate the artworks and craftmanship of Inuit, Indigenous and Canadian artists. We share this mandate with our global community through our permanent in-store collection, commissions and temporary installations. ​Here are just a few of our recent commissions.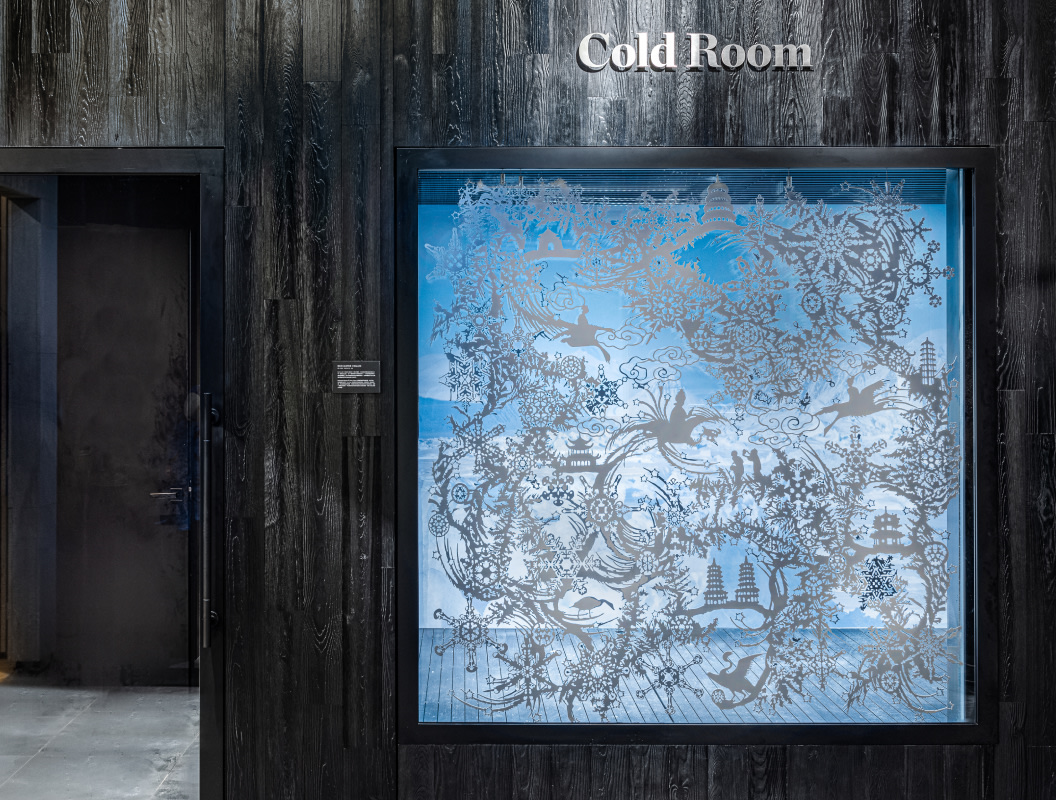 Ed Pien, Taipei
Enchanted Domain: A looking glass of patterned frost, dazzling snowflakes and iconic monuments of Taiwan.
See in store
Alex Fischer, Qavavau Manumie, Toronto
Story Tree: Limbs in full bloom and flowering overhead. A meeting place where North and South come together.
See in store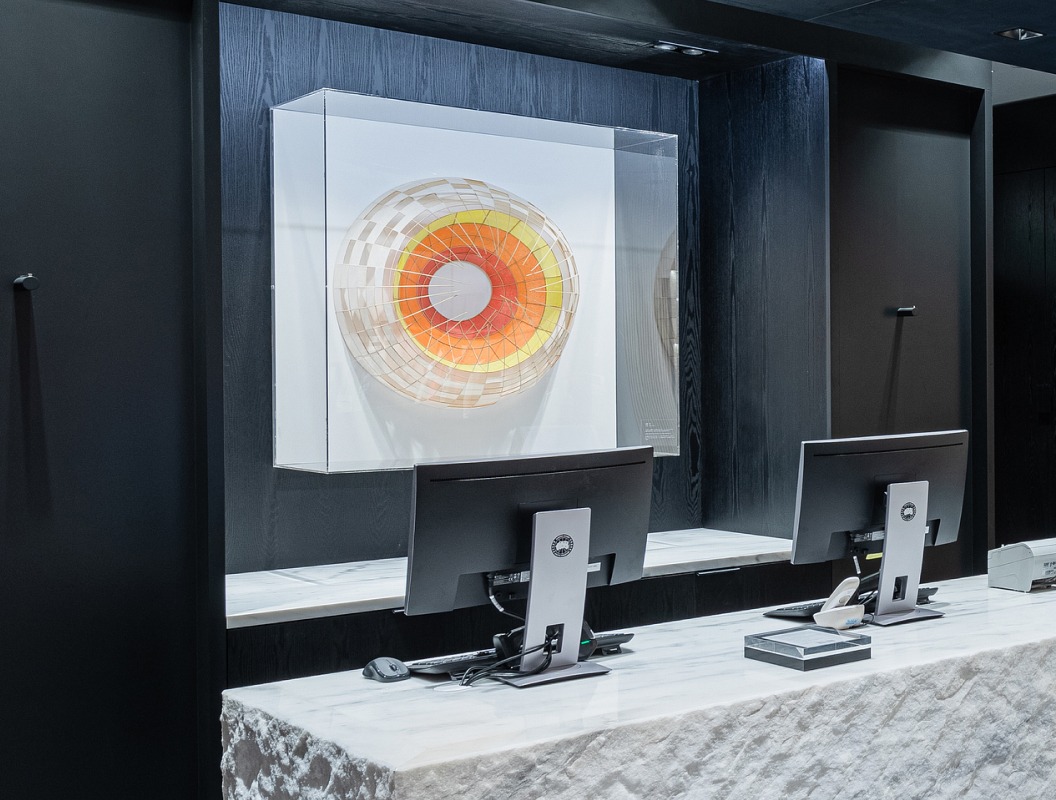 Xiaojing Yan, Beijing
Flux 11: A state of constant change: the traditional craft of lantern making is remixed to produce cocoon forms representing a new start to life.
See in store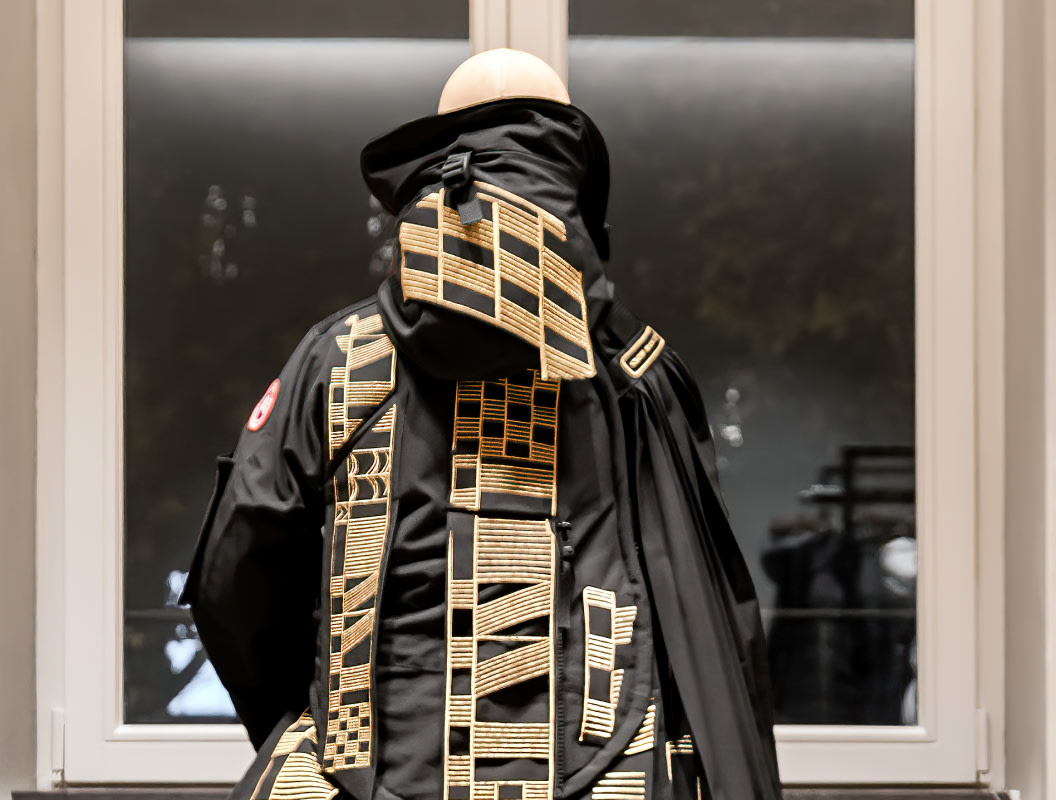 Shannon Bool, Berlin
Funktionsumhang: Swatches of our Snow Mantra Parka are engulfed in mechanical embroidery and deconstructed to form a cape.
See in store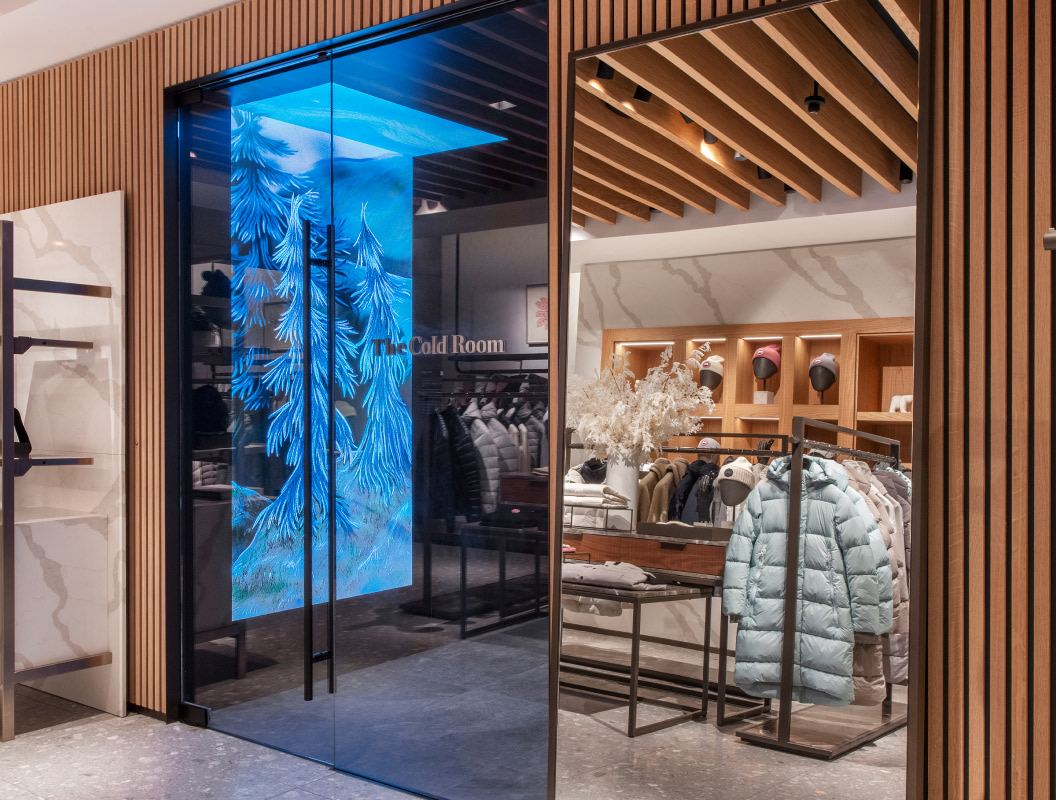 Winnie Truong, South Coast Plaza
Zephyr: An animated 4-minute meditative experience that considers the distance travelled by the invisible force of air, precipitation and breath.
See in store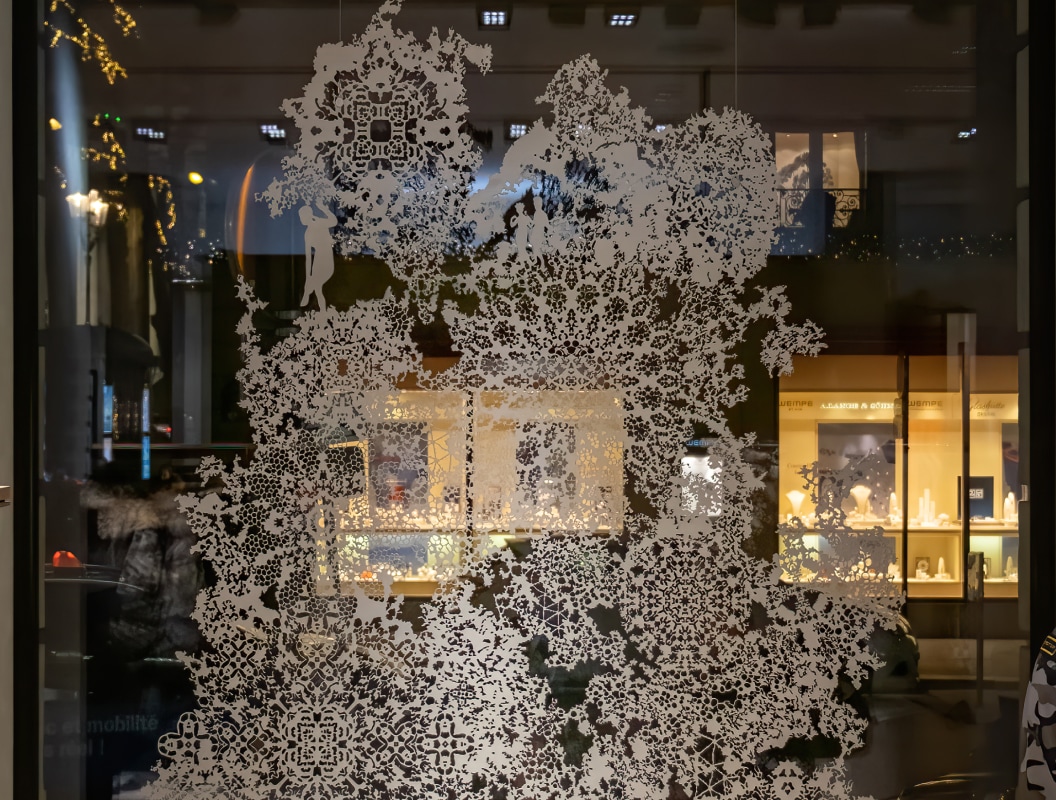 Ed Pien, Paris
Fils de lumière: Inspired by the lace-like properties of Arctic lichen, one of the most ancient entities on the planet.
See in store
Beyond
A new publication from Canada Goose. Your guide to living in the open.