Parkas
We've been making parkas for over sixty years. Born out of utility and field-tested in the harshest places on earth, our winter jackets will keep you warm and protected. Period.
Open yourself up to the best of winter in a parka designed for every extreme.
New This Season
This winter, we've added more parkas designed to endure conditions between -15°C and -25°C.
Adaptability
It's all in the details: Found on many of our new season pieces, discover some of the intelligent touches that make our parkas versatile winter essentials.
Show Hide Reflectivity
Adds visibility when you need it, tucks away when you don't.
Erickson Parka
Hoods To Wear Your Way
Discover versatile hoods, designed to adapt to changing conditions. Zip off the fur trim when it's milder, or snap the brim to secure it away from your face for an improved line of sight. You can even remove the hood entirely when not needed.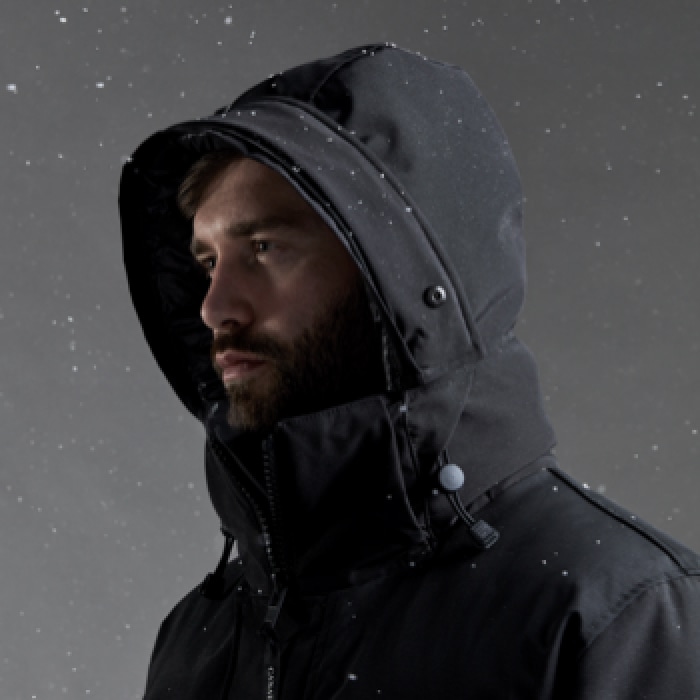 Indigenous leader and former NHL player Jordin Tootoo wears the Erickson Parka as he stands outside his childhood home in Rankin Inlet, Nunavut.
Durability Mapping
Each parka style is mapped to find the areas prone to high abrasion, and then reinforced with CORDURA® fabric for added durability.
Live In
The Open
Jordin Tootoo was the first Inuk to play professional hockey, overcoming family tragedy and a personal battle with substance abuse to forge a 15-year career in the sport.
But this will not be his greatest legacy. Read on for more of Jordin's story.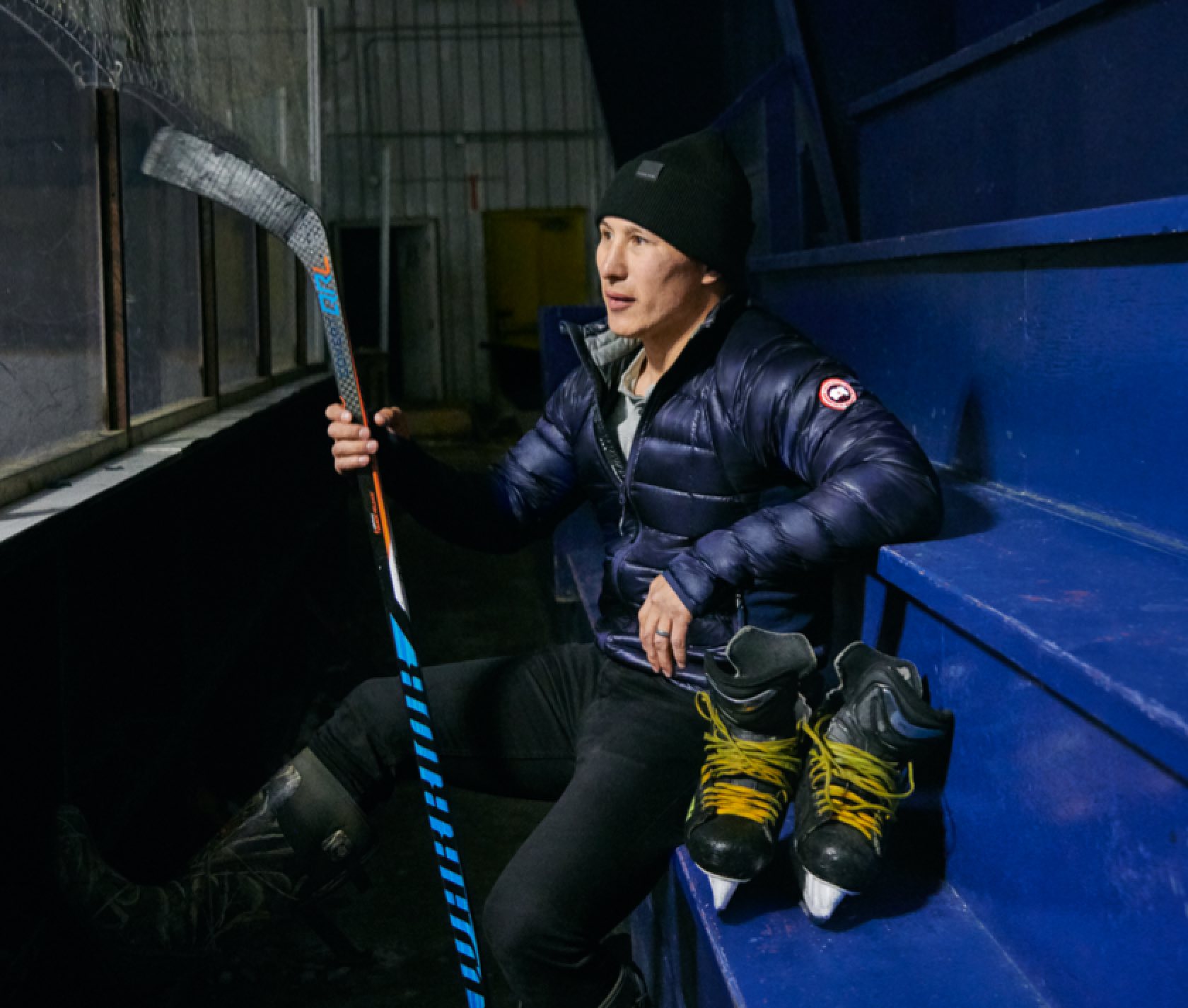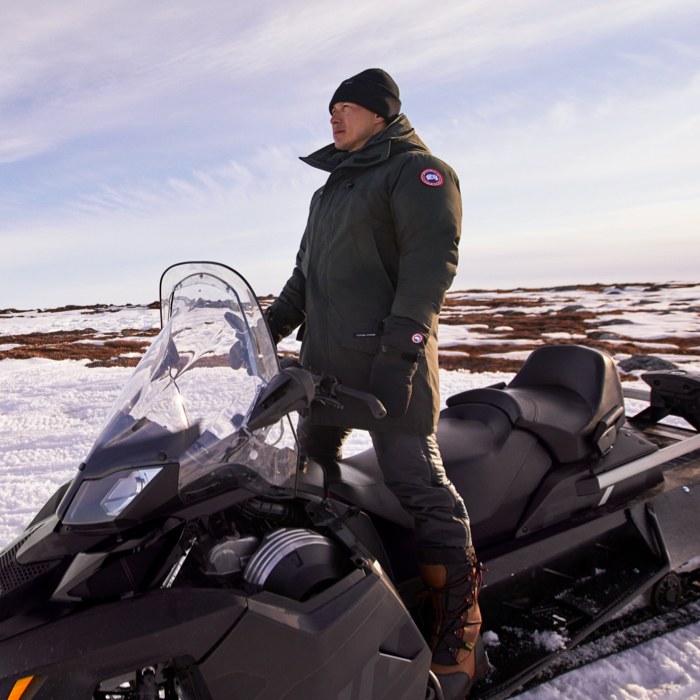 Jordin—raised in Rankin Inlet, Nunavut—has dedicated his life retirement from hockey to empowering Indigenous communities. He's written a best-selling memoir, founded a charity directed at youth suicide prevention, and tours the world as a speaker. His message is a simple one: Be open. "You can't fix your demons until you're open to confront yourself," says Jordin. "It took a lot of years for me to stand up and tell my story because a lot of us grow up suppressing our feelings. Now, I have nothing to hide."
Spending time out on the land in Nunavut is one of the most important ways Jordin re-connects—with himself, with his culture, and with nature. "The land is about the pureness of existing," he explains. "It cleanses your soul." In sharing his story honestly, Jordin is inspiring others to live in the open too.
Discover Chapter One and Chapter Two of our Live in the Open docu-series.