Giving back to the original parka designers in Northern communities.
Established in 2009 the Canada Goose Resource Centre program delivers free fabric donations and materials to remote communities throughout Northern Canada. It provides Indigenous sewers access to fabrics and materials, allowing communities to come together and continue their traditional ways of sewing with modern technical materials.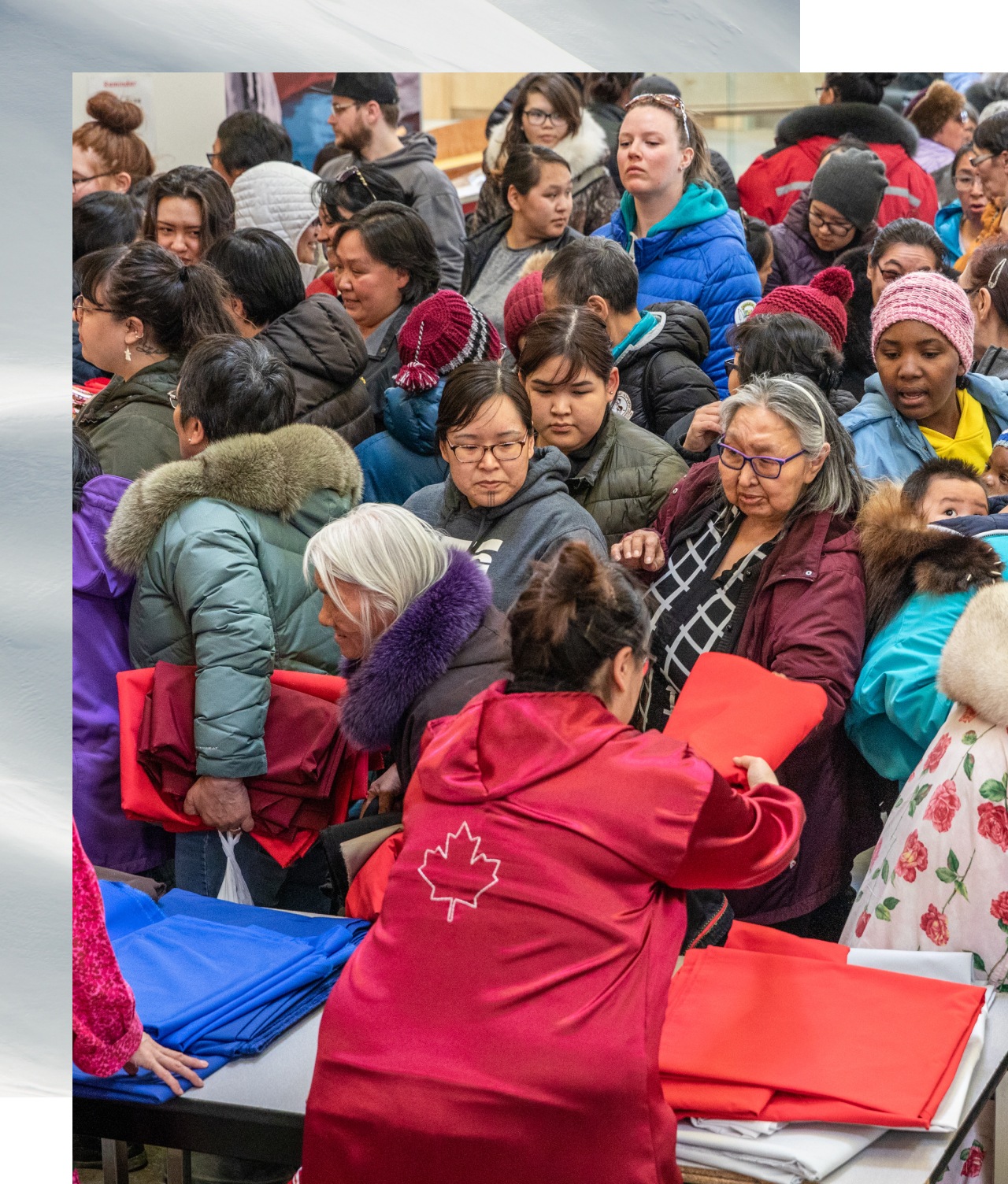 How it began
In 2007, designers Meeka Atagootak and Rebecca Kiliktee were visiting our manufacturing facilities and noticed some scrap fabrics left over from production. A simple request—could they bring the fabric home to Pond Inlet, Nunavut to make jackets for friends and family?—prompted the creation of a cross-country partnership that is ongoing to this day.
"For generations, Canada Goose has been inspired by the people, communities and landscapes of the Arctic North and we're proud that this program allows us to reuse excess materials responsibly, keeping the planet cold, while also delivering warmth to these communities."
– Gavin Thompson, SVP of Corporate Citizenship, Canada Goose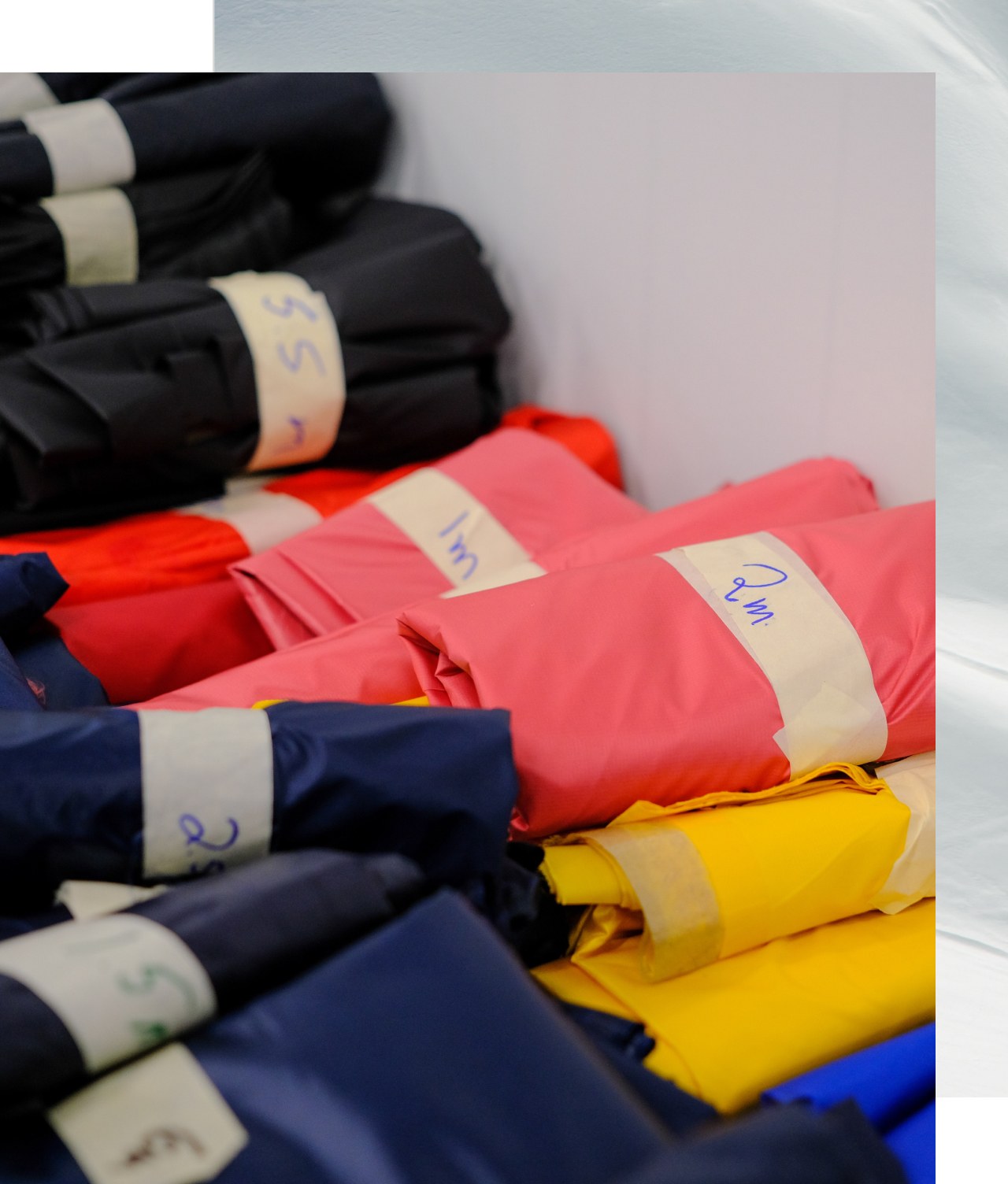 What we've accomplished
To date, Canada Goose has supplied more than two million meters of fabric—as well as materials such as buttons, zippers and trims—to over a dozen communities across Northern Canada. Each year we explore new regions with the goal of expanding the program to even more Indigenous communities throughout the Arctic. Scroll down for a map of where we've already visited.
Since 2009, the Canada Goose Resource Centre program has visited more than a dozen remote communities throughout Northern Canada. Within Nunavut, this includes Pond Inlet, Iqaluit, Rankin Inlet, Kuujjuaq, Pangnirtung, Cape Dorset, Igloolik, Cambridge Bay, Resolute Bay, Qikiqtarjuaq, Clyde River, Kimmirut and Arctic Bay. In the Yukon, we've impacted Whitehorse, Watson Lake, Mayo, Dawson City and Old Crow. And in Northern British Columbia, we touched down in Atlin.
"Seeing the Canada Goose Resource Centre program come to the Yukon is immensely positive for our communities and Yukon Indigenous artists," said Katie Johnson, Interim Executive Director of the Yukon First Nations Tourism and Culture Association. "The program supports so many in their creative journeys through access to quality materials and fabrics. We're enthusiastic to see this partnership continue in the coming years."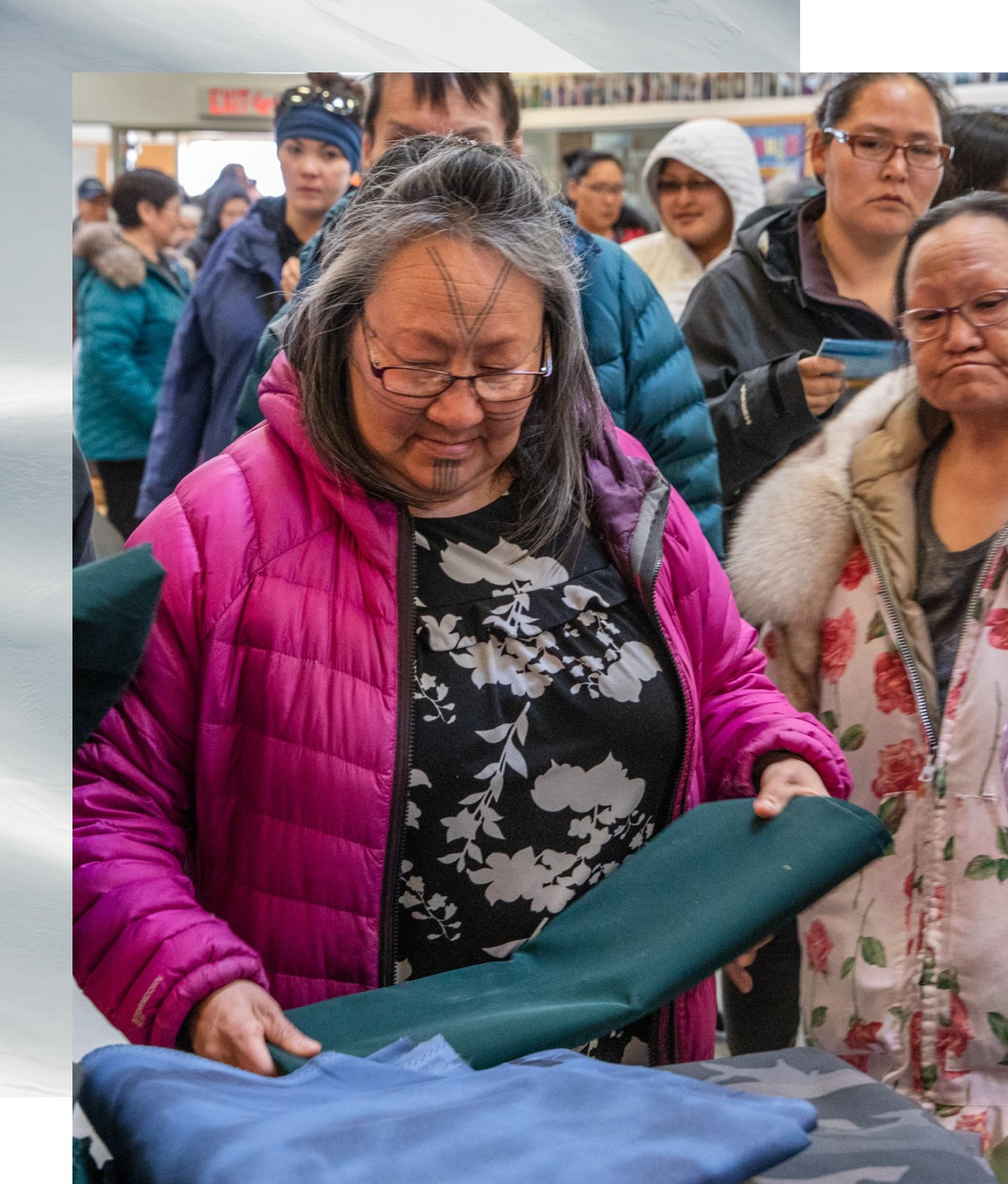 A tradition of sustainability
Extending the lifetime of our materials—by reusing and upcycling unused materials and fabrics—is the greatest opportunity to reduce environmental impact and is one of the ways we're living up to our HUMANATURE purpose. We have long been connected to and inspired by the people of Northern Canada, whose practices are rooted in sustainability, and we're proud to work directly with Indigenous communities to create entrepreneurial opportunities and celebrate their craftmanship.
Learn More
Our Partners
Without the dedication of our partners and their unique expertise in Arctic travel and logistics, we wouldn't be able to reach the remote communities we do. Thanks to the support of Canadian North and Air North airlines, all fabric and materials for our Resource Centres are transported free of charge.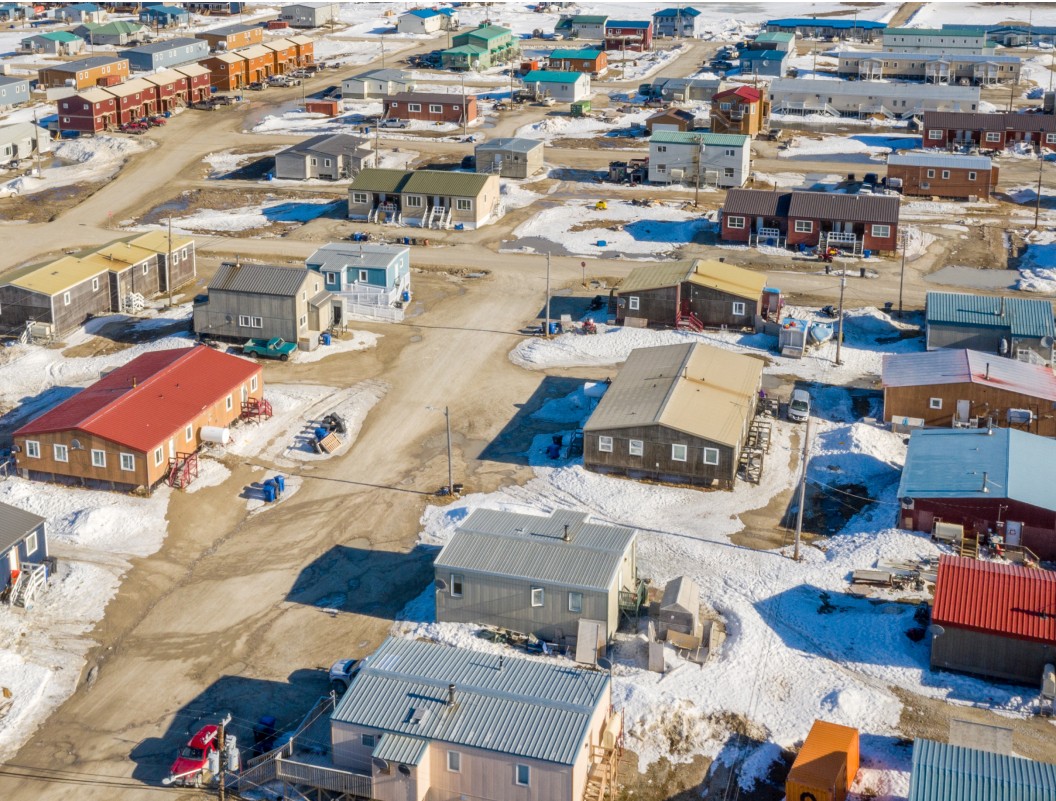 Canadian North
This Inuit-owned airline has been serving Northern Canada for over 60 years.
Learn More