How do you really learn about something? By immersing yourself in it completely. Each year, hundreds of students, crew and staff venture to the harsh beauty of the polar regions on educational treks with the non-profit Students on Ice (SOI).
Equipped with expedition gear provided by Canada Goose, high school and university students venture to lands where Mother Nature is in control. There they discover the power and beauty of the Arctic and Antarctic in person.
SOI's mandate is to educate the world's youth about the importance of the polar regions, support them in their continued personal and professional growth, and inspire and catalyze initiatives that contribute to global sustainability. Students are introduced to a broad spectrum of topics ranging from science and sustainable development to glaciology and climate change, and more. Canada Goose has been a proud partner of SOI since 2011, helping more than 2,500 students, scientists, educators, elders, artists, musicians, historians and business leaders embrace the elements.
Through our support of Students on Ice, students from all socio-economic, cultural and geographic backgrounds can participate.
In 2019, we launched the Canada Goose Sea Ice Scholarship program with SOI, which provides full scholarships to one Inuit and one International student. Kelsy Gill from Seychelles and Nuiana Hardenberg from Greenland were the inaugural recipients.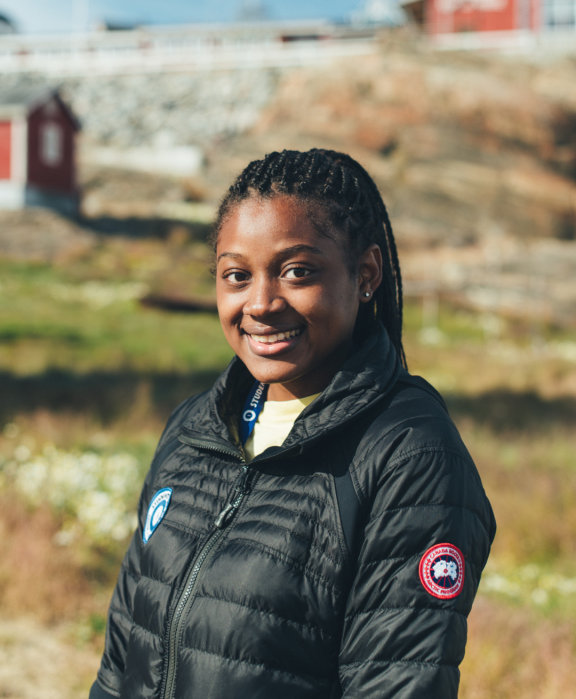 KELSY GILL
Born and raised on the tropical island of Seychelles, Kelsy has seen for herself how climate change has affected her home. Driven by a "can do" attitude, Kelsy has organized plantings and clean ups with the Mangrove Rehabilitation Project. Now, inspired by her exploration of the Polar Region, she has learned more about climate change in the Arctic and better understands how it impacts her homeland.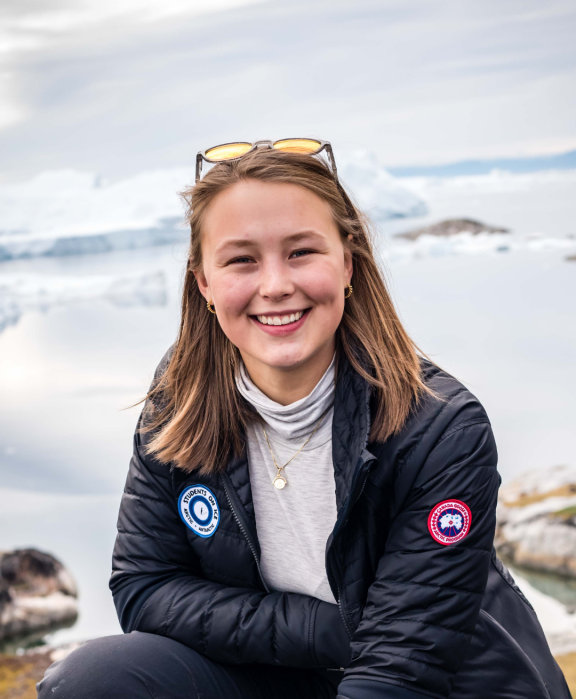 NUIANA HARDENBERG
A native of Nuuk, Greenland, Nuiana has been an advocate for the Arctic – a place where she feels a connection to her culture, language and ancestors. Despite the harsh climate conditions, Nuiana, her family and the generations before her have always adapted to the land. Because she has seen the effects of climate change firsthand, Nuiana wants to find ways that can reverse the trend and make a difference. Moved and informed through her SOI expedition, Nuiana aspires to influence decision-making around environmental issues affecting her country and the world.