Craftsmanship
Our uncompromised craftsmanship defines Canadian luxury.
Scroll Down
Every Canada Goose product is designed with purpose and informed by the rugged demands of the Arctic. Made in Canada since 1957, the precision of every cut, fold and stitch is one that's guided by decades of experience.
Design
No Detail Too Small
Every Canada Goose jacket passes through 13 production stages and just as many hands, all guided by our commitment to uncompromising craftsmanship. From zipper to button and stitch to stitch, every element is carefully chosen and meticulously put into place. And before it leaves the nest, our quality assurance team inspects every jacket by hand, ensuring no detail is overlooked.

Authenticity
60 Years in the Making
As one of the oldest pieces in the Canada Goose archives, the Snow Mantra was developed to meet the needs of workers in the Canadian Arctic and has served as the uniform of the most rugged jobs, from the Canadian Arctic Rangers to the ground crew of First Air. Weighing in at 7.5 lbs., field tested at temperatures up to -70 degrees Celsius and made up of more than 247 pieces, the Snow Mantra's iconic functionality has made it an indispensable parka for those living and working in harsh climates. Within every jacket Canada Goose designs, there's a feature that was informed by the DNA of the Snow Mantra.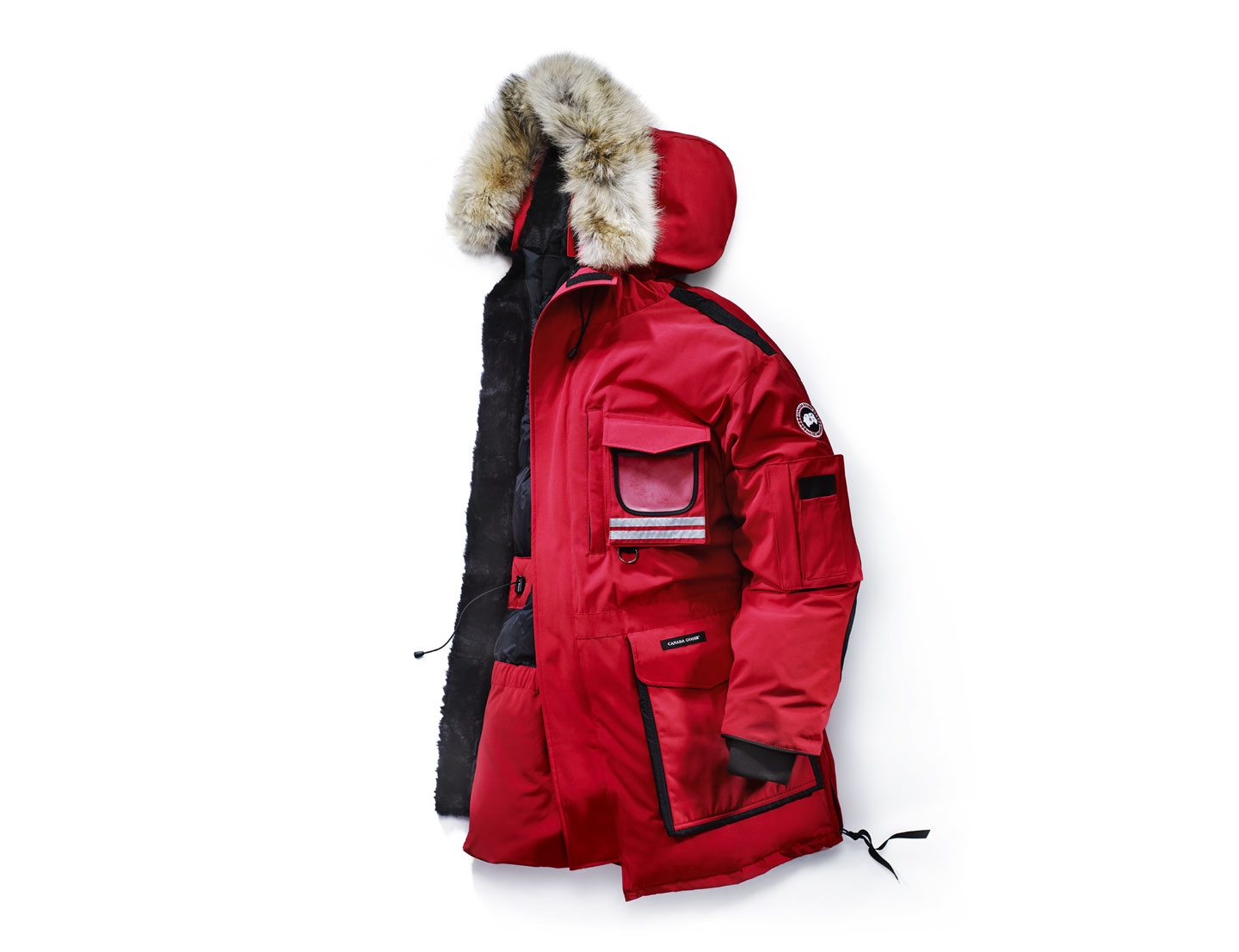 Precision is Perfection
There is only one way to make a Canada Goose jacket: carefully, painstakingly and with extreme attention to detail.
Hand Stitched to Last
Made in Canada isn't just a slogan. It's a promise to our customers. It means that every one of our coats is sewn in the same country from which we draw our inspiration.
Crafting knitwear starts with the materials. Our team chose Merino wool from Argentina: durable, ethically sourced and soft.

Our skilled artisans are masters of their craft. Stitch by stitch, they expertly create function-first designs with careful precision.

Each piece was designed with intention and knit with purpose. Learn more about our journey into Knitwear.

Dedicated to the highest quality and durability, Canada Goose uses eleven proprietary fabrics, each designed to ensure exceptional performance and protection in whatever conditions you may face.

Guided by years of experience, skillful hands cut detailed pieces every day, including jacket cuffs, lining and trims.

Craftsmanship is at the heart of every product we make. Jackets pass through the agile hands of 13 different people before they're delivered to you.

Quality is paramount at Canada Goose and every product is inspected down to the last stitch before it's packaged and shipped worldwide.